afis.gr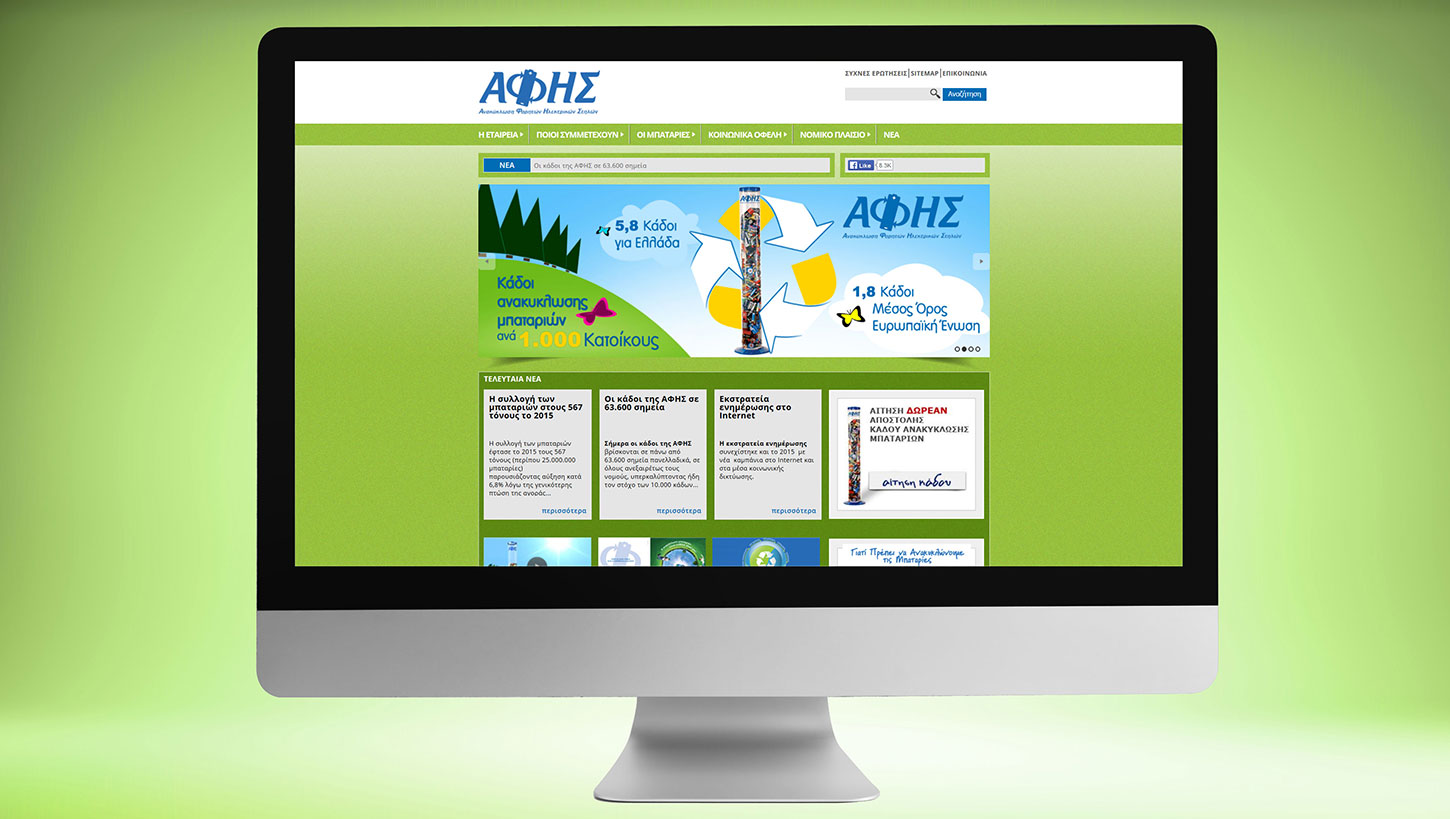 afis.gr
Recycling is the solution
Battery Recycling is a huge contribution to the environment.
AFIS Non Profit organization demanded a modern, full-featured Web site, able to service a variety of information. Corporate data, Recycling info, Activities' Promotion, Recycling Points, etc.
The project called for a powerfull, extensible and easy-to-use Content Management System - it called for a Drupal-based platform.
Designed by Technopolis S.A.'s Concept Department, developed by Technopolis S.A.'s Drupal-development team, the new afis.gr is an easy-to-use, appealing, full-featured Web platform. AFHS can easily integrate content from afis.gr to and from its Social Media activities and by engaging host & support services by Technopolis S.A. can only focus on its main activity - preserving the environment.