OPAP Winnings Certificates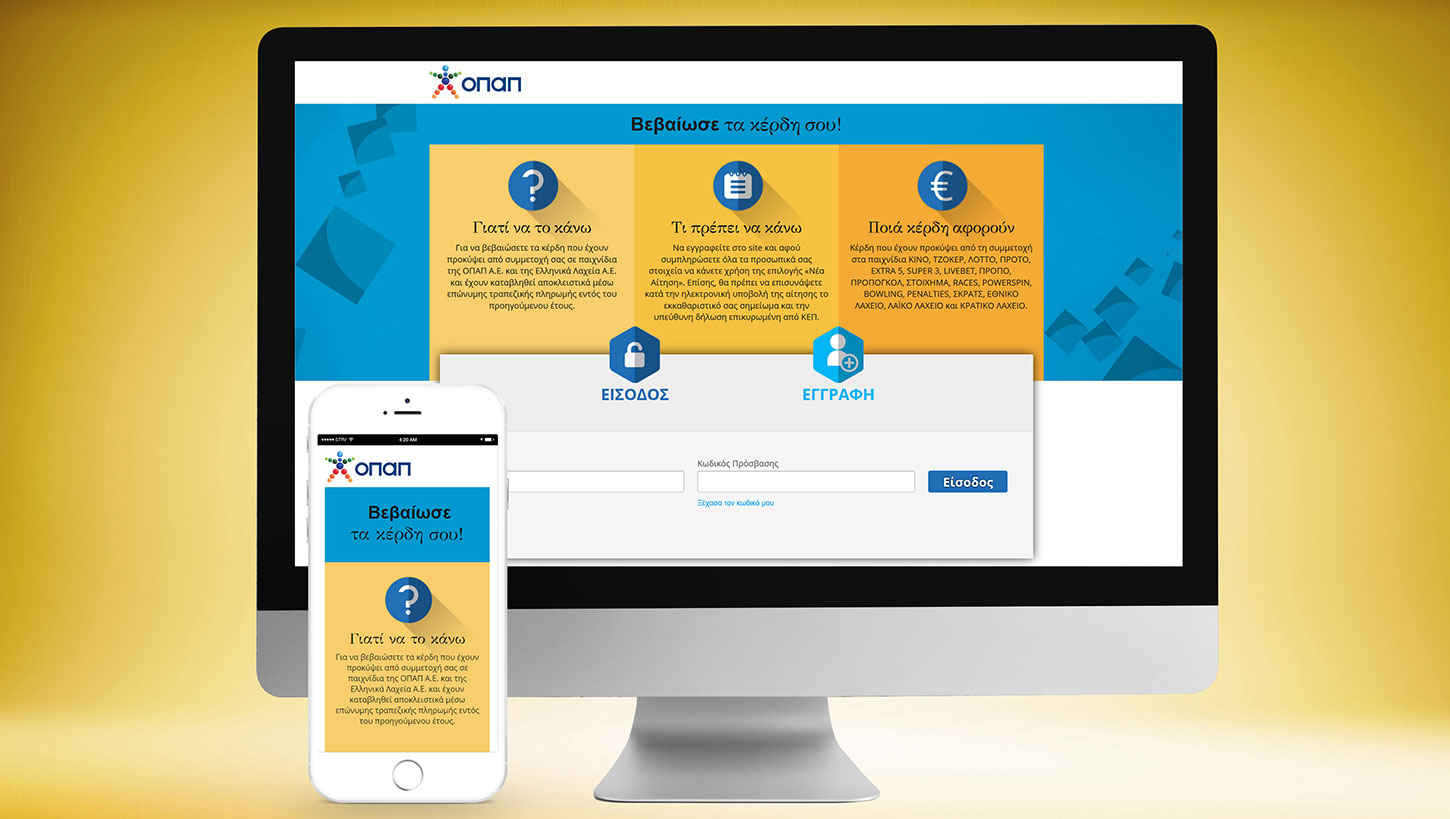 OPAP Winnings Certificates
Secure self-service for players 
OPAP S.A., leading gaming company in Greece, needed to upgrade the time-consuming, manual process of issuing Certificates for winning tickets to players. The new system should be easy-to-use, absolutely secure, maintain personalization and able to issue the Certificates electronically.
It was Liferay Portal which was chosen as the platform of choice, and Technopolis S.A. – the Platinum Level partner of Liferay for Greece – together with iTeam S.A. were the companies who undertook the corresponding contract.
The project was delivered with modules for users' registration handling, profile management and the flow for applying, verifying and issuing a valid certificate in pdf form. Proper integration allows back office users to also use the portal to process applications, verify identification documents and validate payments to be included in the final certificate. Exploiting Liferay's inherent features a fully responsive layout was produced, as well as seamless user experience for registration, login, profile management and notifications. A service builder component was developed, supporting the application flow.
The project of Winning Certificates also conforms to strict security requirements, including data encryption and successfully passed a vulnerability assessment performed by a third party vendor.