COSMOTE TV Portal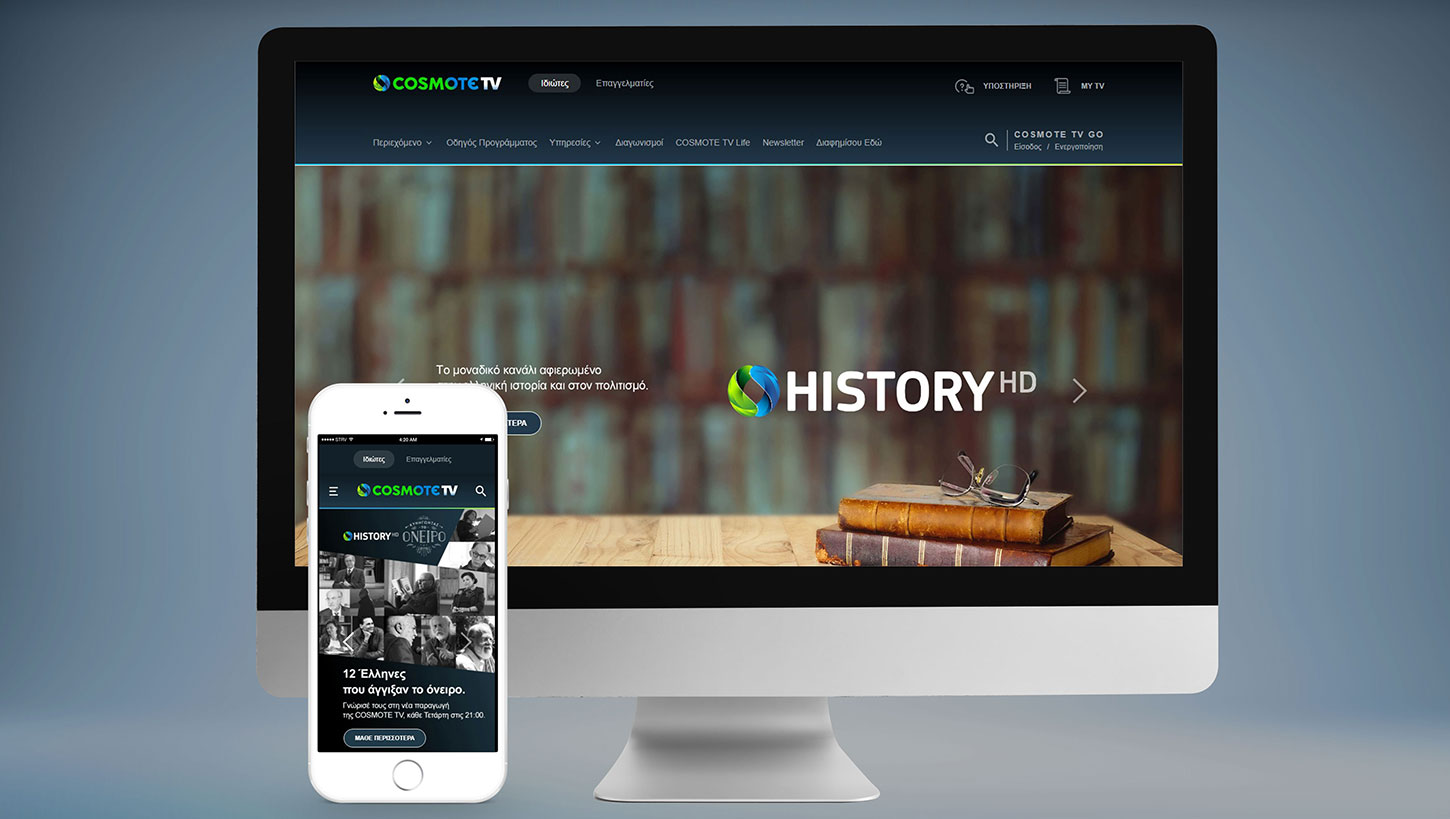 COSMOTE TV Portal
Program Guide, Rich Content for all devices 
Having the biggest customer base of Cable TV subscribers in Greece requires a Portal of similar value and appeal to your subscribers. Including the 'top of the tops' in content (which includes the most famous TV-series as well as the major sports events) requires a modern way for presenting TV channel program. Providing your content based on breakthrough technologies (including Satellite feed AND broadband services) asks for breakthrough services in your Portal.
The rich, multimedia content, available through both platforms, and offering unique services (like TV GO, Cinema On Demand) and a multitude of channels is easily presented to subscribers, while COSMOTE TV staff can update content and promote competitions and additional services through a user-friendly, robust and secure content administration interface.
Integrated with the back-end platforms of the COSMOTE TV service, a 7-day TV program for all channels and all services is presented, along with the price list for additional services addressed to individuals or corporations.
The new responsive design of the portal creates better experiences for users on any mobile device (smartphone or tablet) and big-screen devices (monitors, smart TVs etc).
The new COSMOTE TV portal offers:
Responsive design
In-time and in-depth information about the 7-day TV program for all available channels
Rich multimedia content
A full list of available services and packages for individuals or corporations
Geoblocking ability for video content
Subscription form to the Newsletter
Support information
A powerful and secure administration content tool
The new www.cosmote.gr/cosmotetv which was built by Technopolis S.A., the only Platinum level, Service Partner of Liferay in Greece.