New drive.gr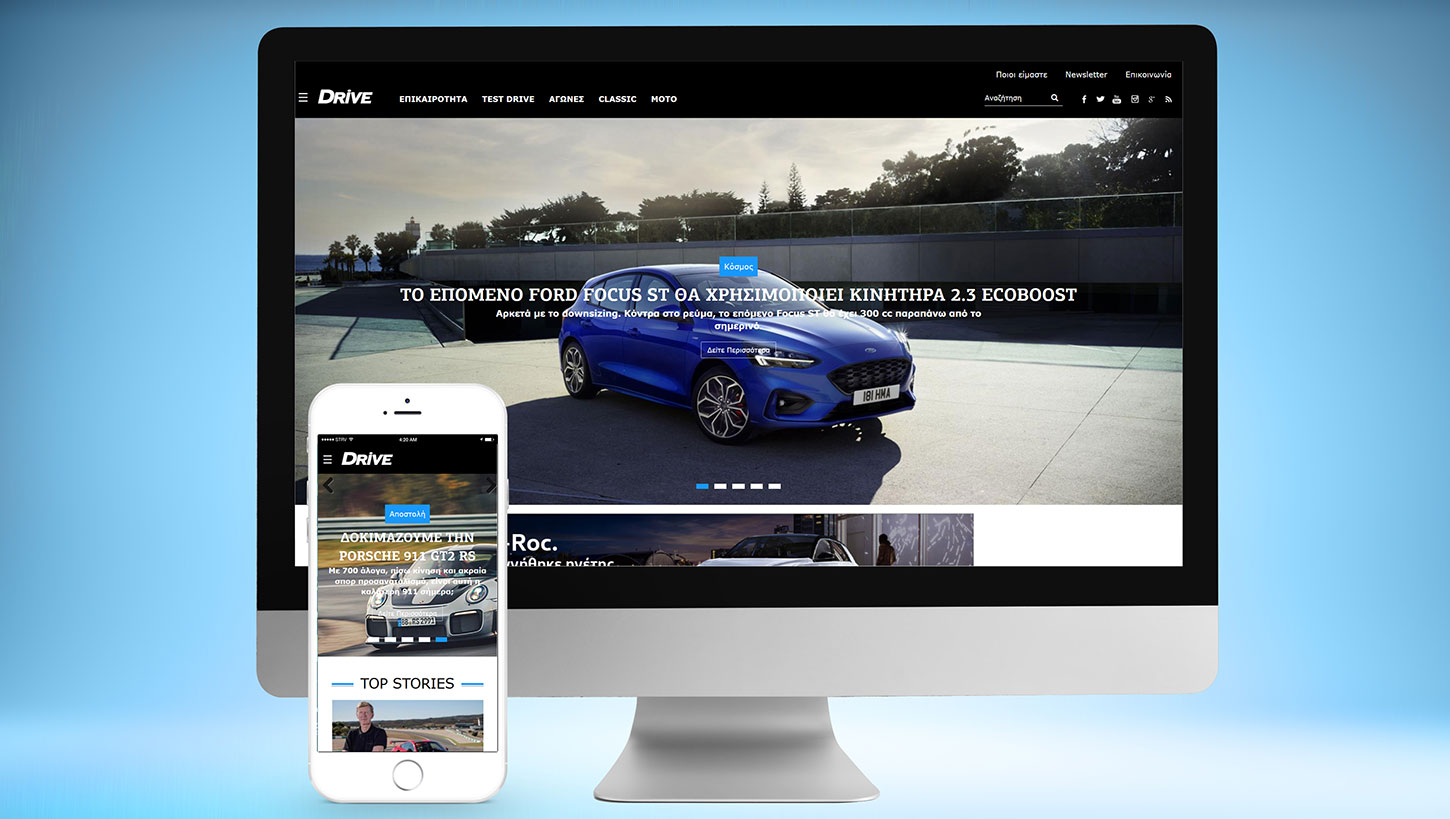 New drive.gr
Driving along the technology improvements
Drive Magazine one of the most famous greek car magazines, has entered for many years now the "digital way" with the car portal drive.gr.
Car portals have to deal with much information, daily news, strong competition, many visitors, speedy content upload & maintenance. And these are only some of the 'critical factors' for calling a 'Portal about cars' a 'successful' project. Afters 3-4 years with the first implementation in Drupal 7, drive.gr was rebuilded in Drupal 8, after serious consideration and consulting with the client's web team from the early days of 2018.
The result is a new, clean, fast loading site which focusing to the content without missing additional information like avertisments which are vital for the company. Many functions in administation were totally rebuild to help editors work and manage tasks better and more efficient.
The visitor's experience is much improved, focusing in reading the content from any device, as extra effort was invested in mobile view of the responsive theme.
One of the most critical parts was the "organic" traffic that had to be uneffected of the rebuild and that mean some thousands of artivle urls and paths... Not an easy task but Technopolis managed it  efficiently and from the first day of the launch we had really a few 404 pages! In addition, due to lightweight responsive theme and the site performance of Drupal 8, pages are served in a way that organic traffic was boosted!
Through Drupal's  intuitive and self-explanatory Content Administration environment journalists and other authorize personnel, can update the contents of the site, as well as upload advertising image and video material on pre-designated areas.
Hosted on Technopolis S.A.'s infrastructure, www.drive.gr services 'non-stop' thousands of daily users a and provides accurate and updated information about cars and has already obtained one of top positions in its category.