OPAP Corporate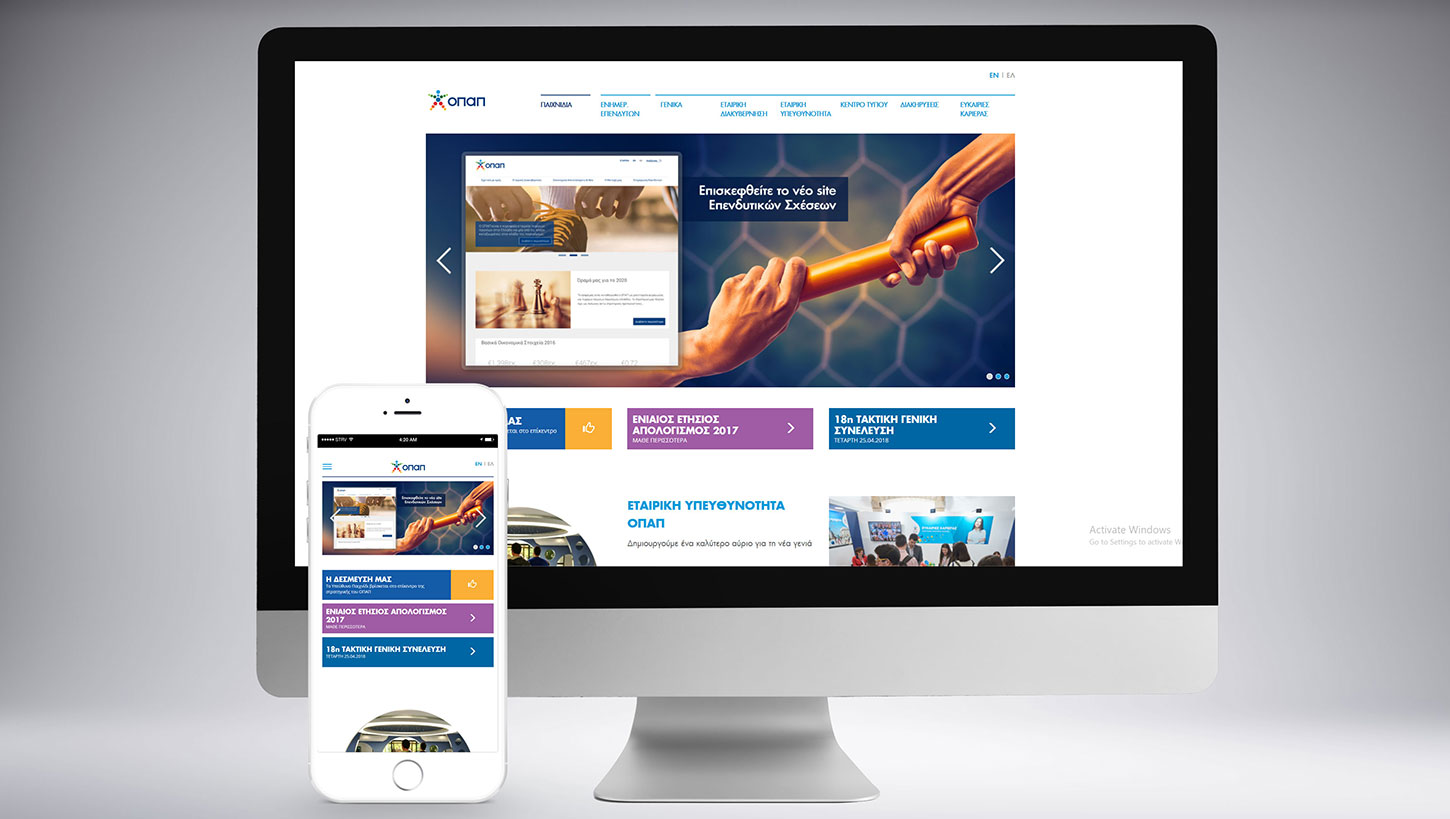 OPAP Corporate
Corporate information and activities
The main purpose of the corporate portal is to provide all necessary information to members of the public, investors and stakeholders regarding OPAP.
The requirements to be met during development included migration of old content, new fully responsive design, high level of performance.
The final result is a completely fresh Portal, containing all the information required by the visitor according to his /her interest, accessible by any device (responsive).