ANIMA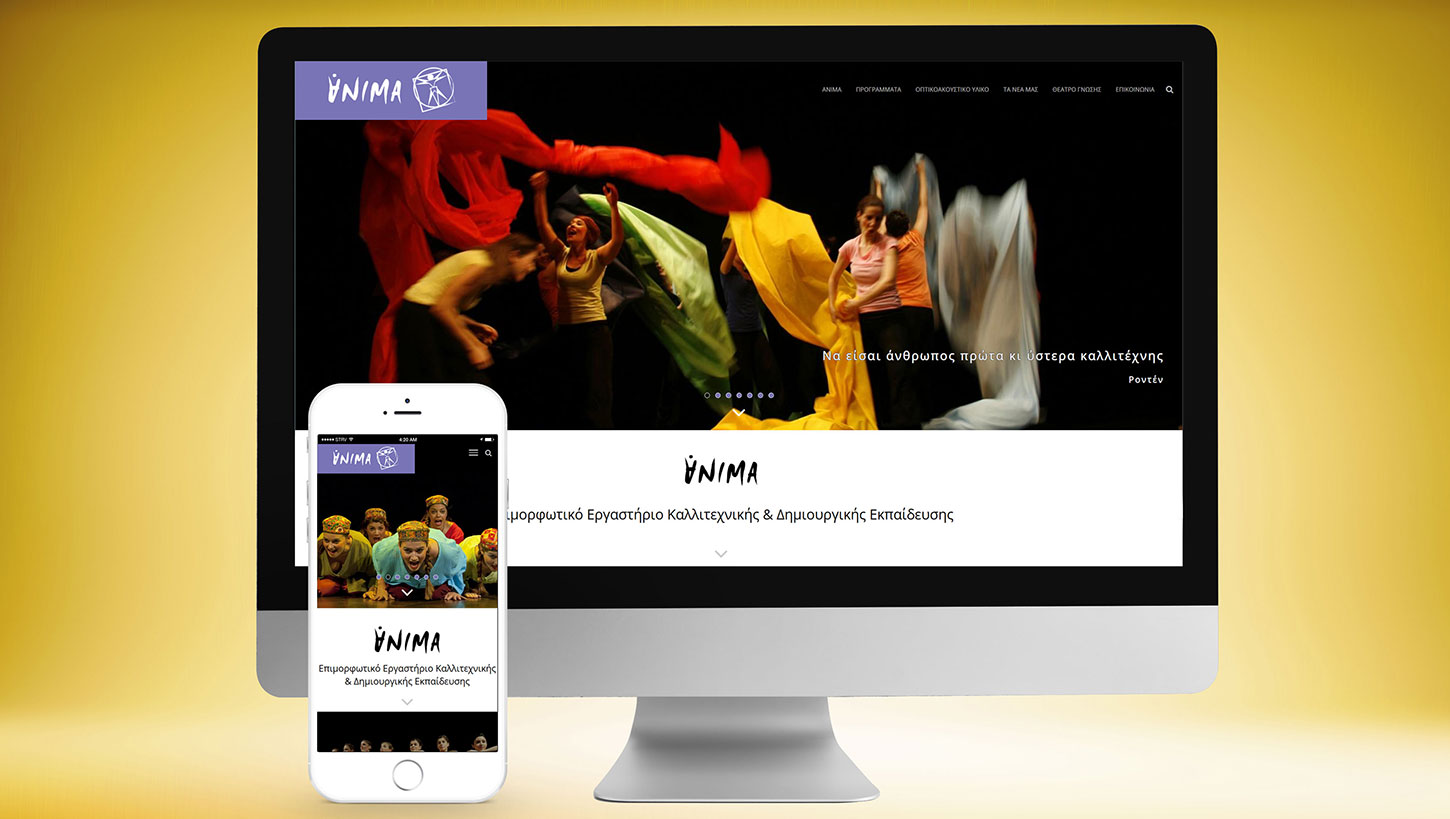 ANIMA
Anima is one the first (since 1986) in our country to organize classes and seminars focusing on Theatrical Game and Arts in Education.
Their first web site was implemented by Technopolis SA some years ago and the time for reconstruction was a demanding.
Anima's people asked for all the nowadays solutions about web presence and the result was a new web site, with a way better content and navigation, far better SEO and general performance.
Special SEO work helped new content pages to achieve first page in Google organic results, while a basic Adwords setup gave the boost they needed in subscribing new attendees in their classes.