motorinn.gr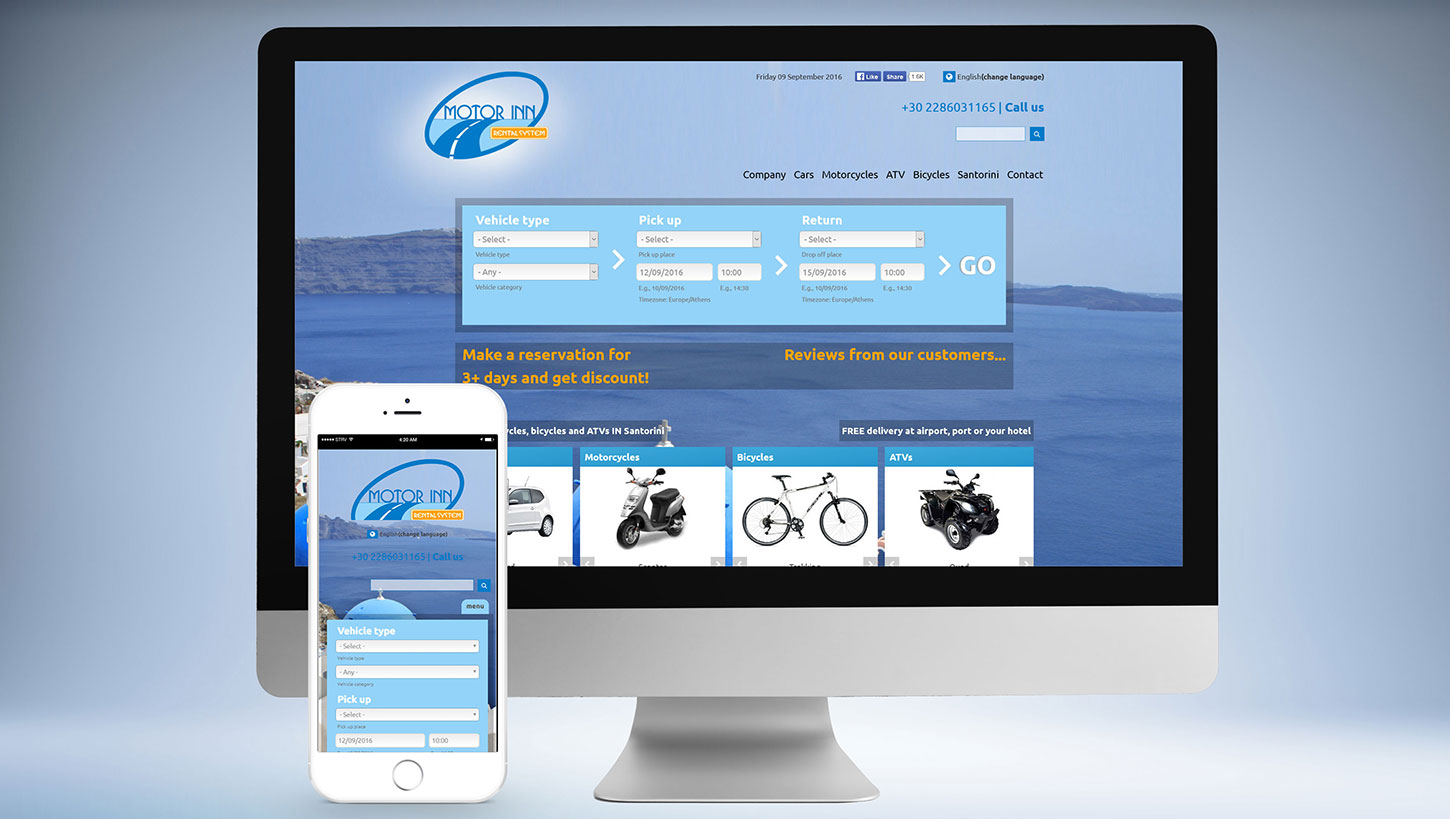 motorinn.gr
Full-featured Rent-A-Car site
A powerfull 'search' application, for assisting visitors in selecting the product of their choice (Car / Motorcycle / Bike / ATV).
A full featured Content Management System (Drupal-based) in order to be easy to post additional information on terms & conditions, tourist information and other usefull content of every kind (photos, videos, files, text, etc).
Seamless integration with payment systems (PayPal, VISA, Mastercard).
An attractive design, an easy-to-use Order Handling environment.
These are the aspects of a succesfull 'Rent-Your-Mobility' site for MotorInn. A succesfull Web-Content project that through a perfectly designed and executed GooglAds campaign, became a sussesfull business project as well.
All services furnished  by Technopolis S.A., the company that builds 'Relations' and delivers 'Projects'.