trakara.gr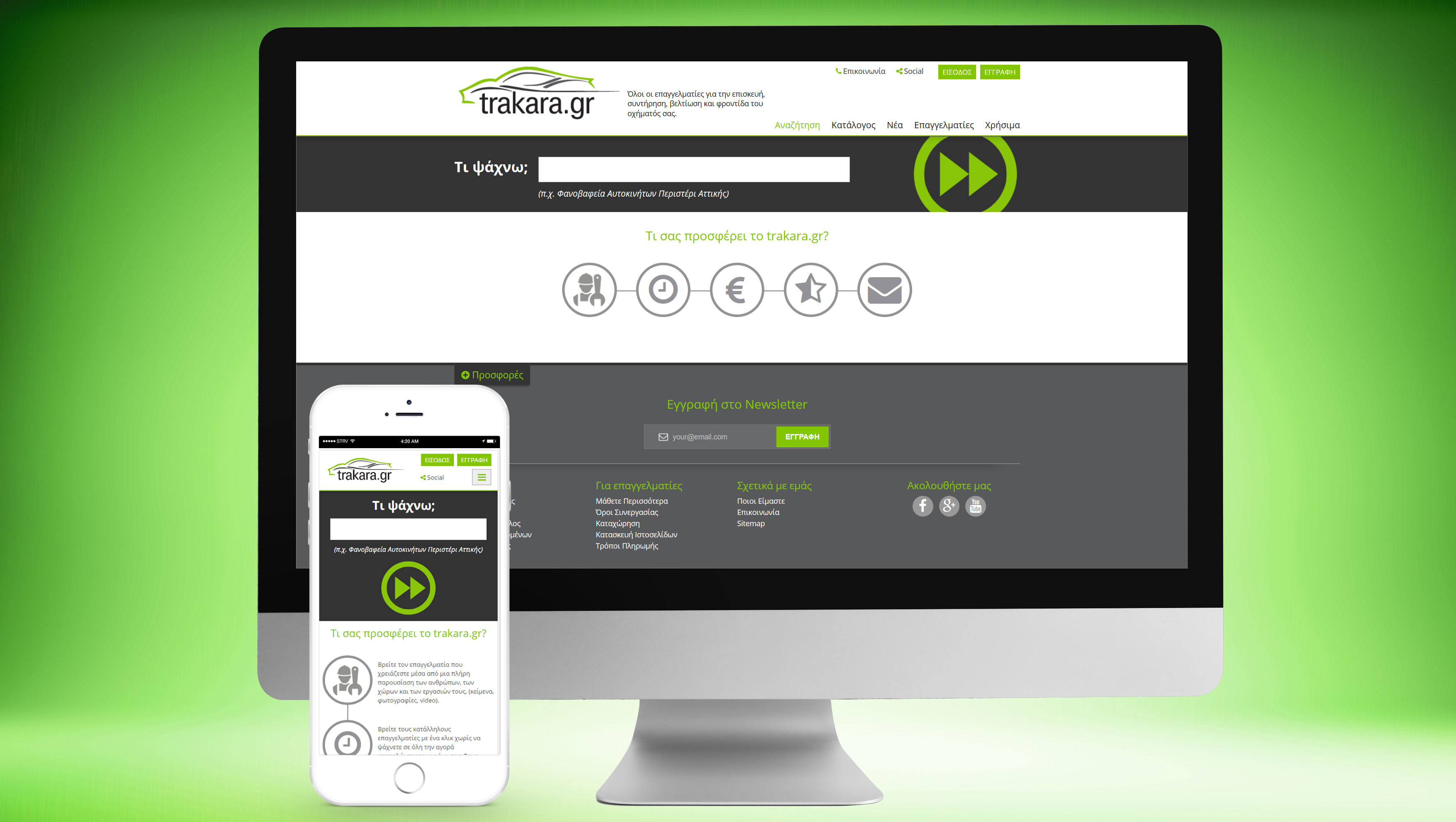 trakara.gr
Trakara.gr is a listing of all professionals related with car repairing. Trakara.gr offers its users the ability to search, find  and select the professional they need. Searches are based on a full set of selection criteria such as: location, specialization, working hours, etc. Trakara.gr also offers a way for assesing afterwards the level of service offered by professionals promoted in the web site, making easier future selections. Trakara.gr also offers a content area, specificaly devoted to professionals in the car market.
It was a demanding project - business and technology wise! Trakara.gr is aso responsive and should respond extremely fast to results! Users' behaviour is monitored so upgraded and targeted services can be offered through the site to each individual user.
The solution offered by Technopolis S.A., was based on the Drupal platform, to which the Apache Solr search technology was added, both necessary for offering fast search results in predefined field-values and 'special' criteria set by the site owners. DoubleClick for Publishers (DPA) is used for targeted advertisement and properly configured Google Analytics are installed for monitoring general traffic and special user behaviour.
Based on the vast experience of Technopolis S.A. in delivering enterprise projects, development services included  data migration from the old (Joomla-built) site and integration of Forms, for flexible form management.
The project is soon to be extended by including listing services for additional vehicle sections except cars, as well as offering coupons and special prices to targeted subscribers to the service.